Explore a comprehensive review of Haworth's line of gaming chairs—the Xbox Very, Xbox Fern, and Halo Fern. Unveil their unique features, comfort, and if they're worth their price tag.
Over two years ago, I purchased my first actual ergonomic chair, and considering I had no experience of what to look out for when getting an ergonomic chair at the time, all I needed was something to help me stay focused while working at my desk at home.
With a myriad of reviews on Herman Miller chairs, with the Embody being the most popular among gamers. I was curious about what other chairs offered similar specifications and were also in that premium category.
Then I found the Haworth Fern, which in my opinion, looked stunning and noticed that there weren't a lot of reviews on this chair, so this is me with a ton of experience two years later and having tried more chairs from Haworth sharing my thoughts on their gaming chairs, including the newly launched limited edition xbox chairs.
I'm all about comfort and style in my gaming setup because it is also one of the most overlooked parts of the gaming experience. Traditional racing-style gaming chairs never quite did it for me, they did not look great and were terrible for a proper sitting posture. I was curious about the differences between the Xbox Very, Xbox Fern, and Halo Fern chairs.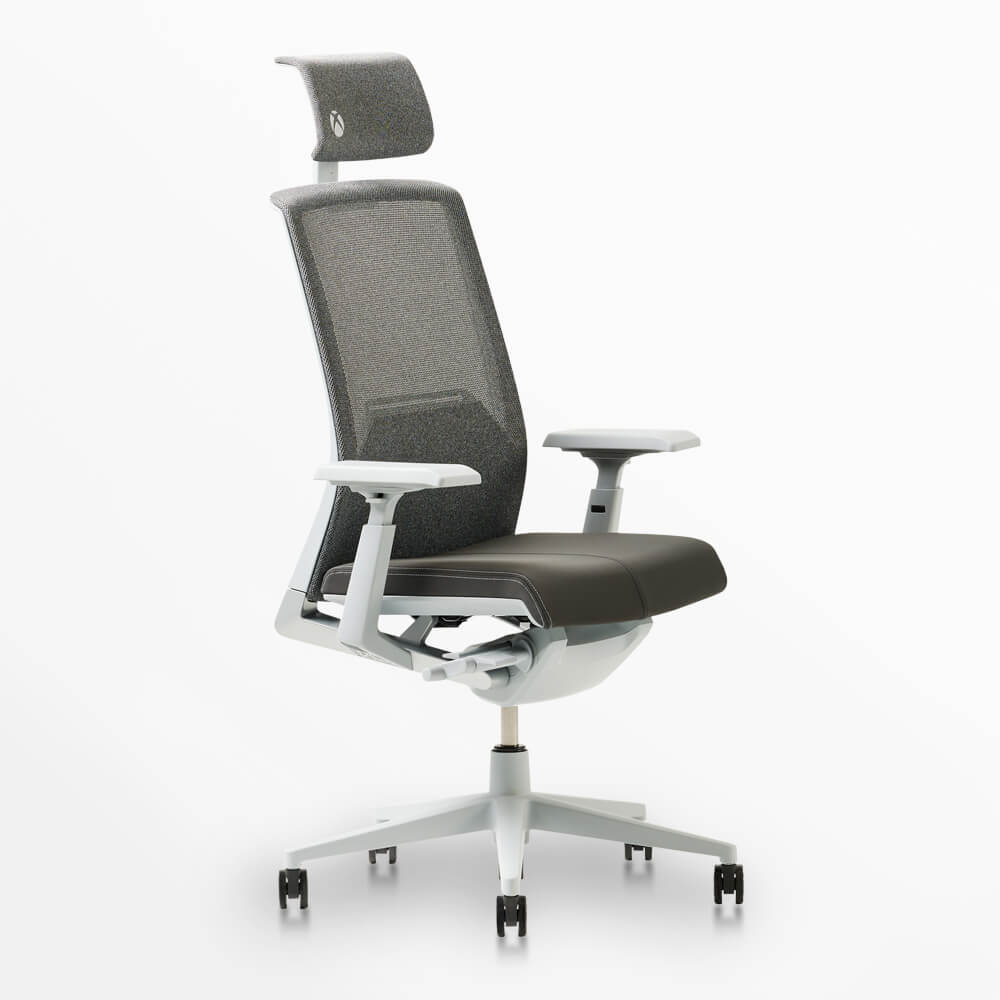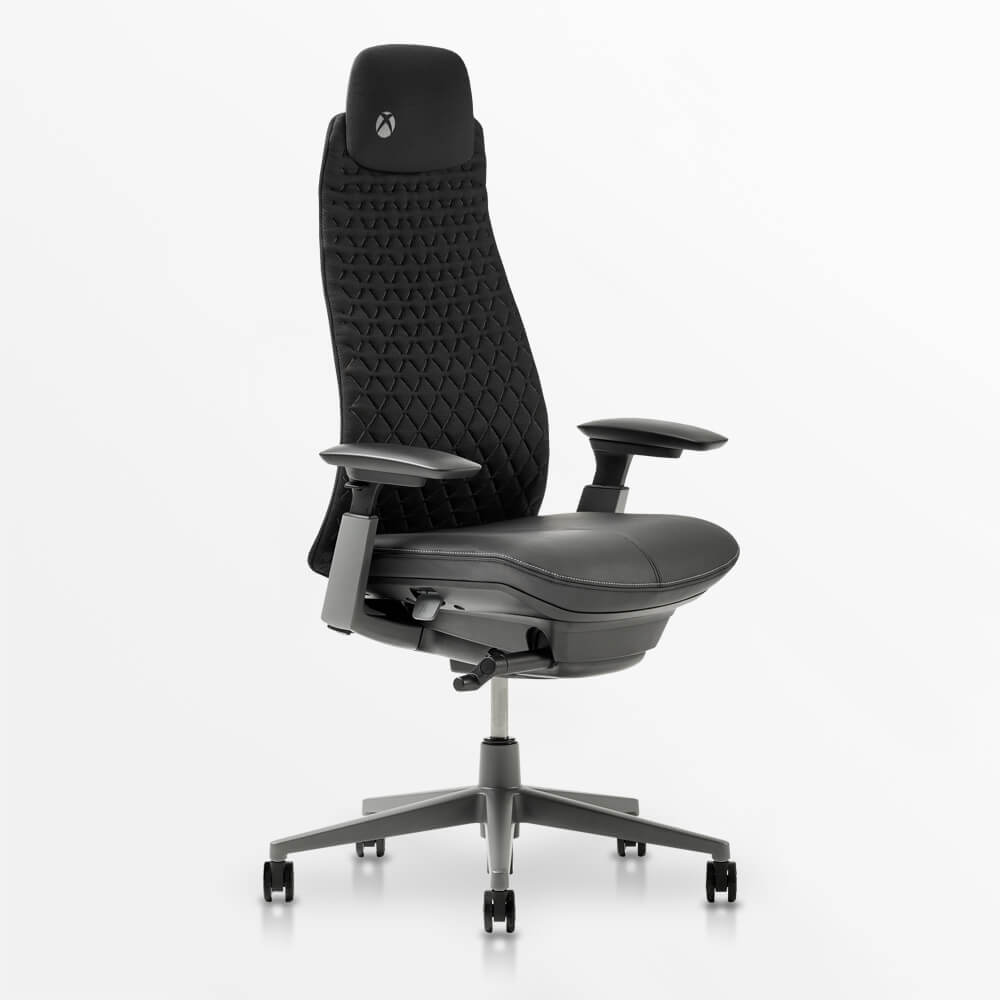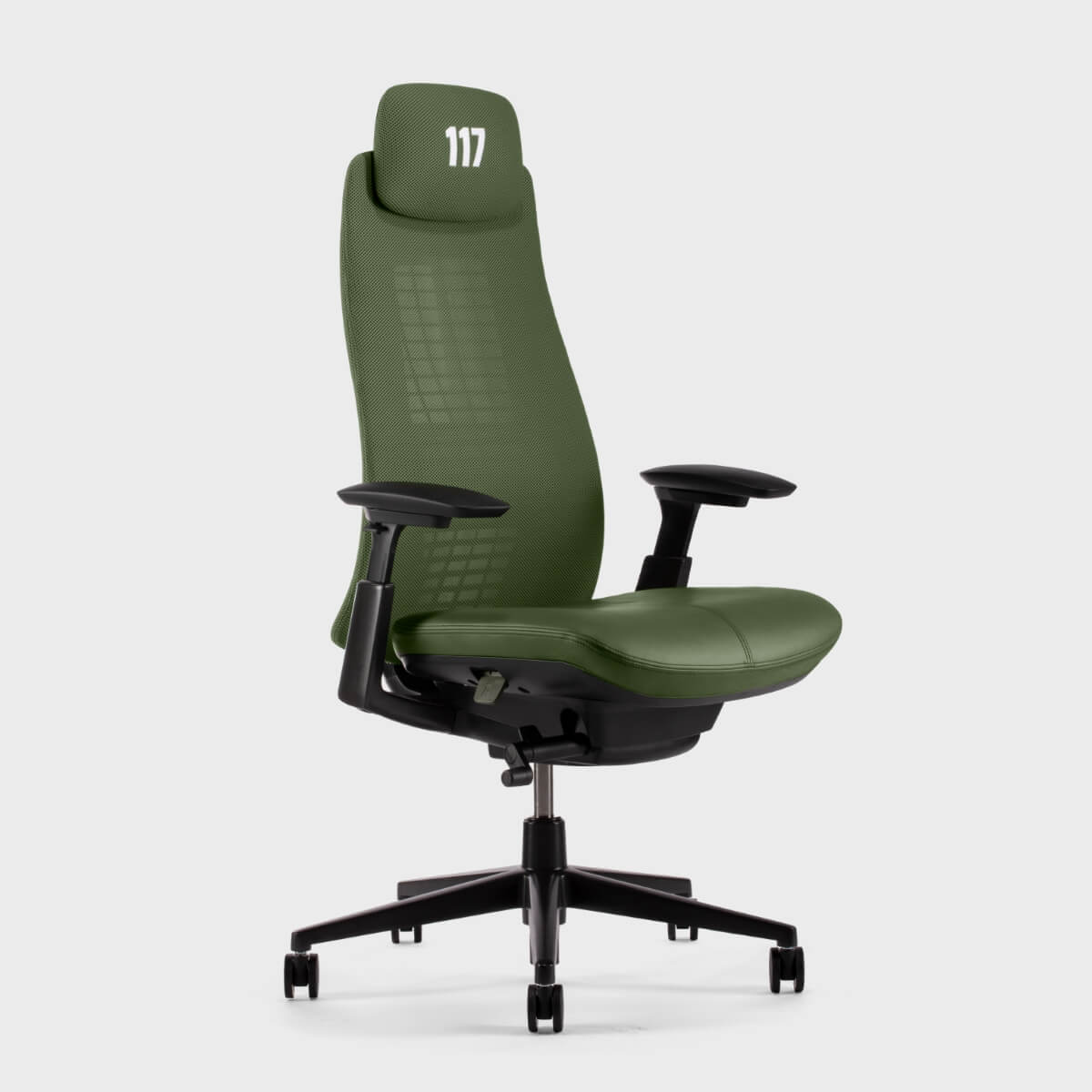 In this blog post, I'll share a detailed overview of Haworth's line of gaming chairs and my experience using them.
Disclaimer: These chairs were sent to me, but all opinions are mine. Let's get into it!
---
The Unboxing Experience
Unveiling Haworth's chairs is a breeze—as they come fully assembled and ready to use. For additional details on the weight of the packages when they arrive, Note that Fern chairs weigh 70 lbs (each) with packaging, and Very is at 55 lbs with packaging. Be mindful of potential high international shipping costs; learn more about shipping here.
---
First Impressions & Physical Features: Premium Quality
While unboxing these chairs, I noted right away that each chair screams premium— from quality stitching to leather seating, 4D arms, and lumbar support. The designs are distinct, paying homage to Xbox and Halo.
With features found on other high-quality ergonomic chairs, such as forward tilt options, back lock, lumbar support and so much more, all designed to reduce strain on your back and spine—a crucial consideration for those long gaming sessions. We will further unpack these details below.

Each chair has its distinct aesthetic. The Xbox Very chair, for example, is made with breathable fabric and a unique leather-like material. It also has an Xbox badge of authenticity, green lumbar support, and an embroidered Xbox logo on the headrest.

The Halo Fern, on the other hand, is a tribute to the Halo video game series, with its signature green colour, a stunning United Nations Space Command (UNSC) Halo alpha golden badge, and the John - 117 Master Chief Spartan tag prominently displayed on the headrest. It's a nostalgic piece for me, reminding me of my Halo gaming days, even though I mostly play Call of Duty now.
Lastly, the Xbox Fern is a sleek all-black design featuring Haworth's signature knitted backrest and a green spine design that I'll delve into shortly. It's also accented with a grey embroidered Xbox logo on the back and the headrest.
I must say, my least favourite thing about the Xbox chairs is how heavily branded it is with repetitions of the Xbox logo displayed all over both chairs, especially the Xbox Fern. And while this might not be much of an issue to some people, if you prefer subtle branding, you might want to note this.
---
Unique Designs: A Tribute to Xbox and Halo
Each chair has a unique look. From the breathable material of the Very chair to the signature green colour of the Halo Fern and the cozy soft, and sweater-like feel of the Xbox Fern, these chairs are a gamer's dream.
Of all three gaming chairs, the Xbox Very suits those with dual work-and-play setups. Fern chairs offer unique and flexible spine-like backrests for enhanced support.
With this design, the backrest is a bit more hollow at the top and broader at the bottom, similar to that of a fern plant, providing more room and support for the lower back. As you stretch or move around, the backrest follows every movement.
---
Specifications and Features
Here's a detailed breakdown of the specifications for the Very Xbox Chair, Haworth Xbox Fern, and Halo Fern chair. The chairs cater to diverse body shapes with their features and various material options like Haworth's signature Digital Knit.
Haworth Xbox Very
Seat height adjusts from 16" to 21".
Tilt tension control for supportive reclining.
4D arms support the neck and shoulders.
3" seat depth adjustment.
The back lock offers upright support.
Forward tilt lets you easily adjust your posture.
Asymmetrical lumbar support lets you fine-tune support independently on each side.
Waterfall seat edge for leg relief and comfort.
Designed for all body shapes and sizes.
Soft casters.
Haworth Xbox and Halo Fern
Seat height adjusts from 16.5" to 21.5".
Tilt tension control for supportive reclining.
4D arms support the neck and shoulders.
3" seat depth adjustment.
The backstop comfortably limits how much you can recline.
Forward tilt lets you easily adjust your posture.
Optional height-adjustable lumbar adds additional firm support.
Soft casters.
---
Headrest, Backrest & Lumbar
The adjustable headrests, breathable backrests, and solid lumbar support are what make these chairs feel premium. The headrest on the Xbox very is the most customizable of all three chairs with height adjustments and tilt functions that may suit a wider range of sitting preferences.
The headrest on both the Xbox Fern and Halo Fern only provides height adjustment and has a flat shape with little padding.
The backrest and lumbar support available on the Very and Fern chairs are different. On the Fern, it's a unique spine-like curve that fits the natural curve of the back and is covered in mesh material which is breathable and does not put any pressure on the back.
The difference between the Xbox Fern and Halo Fern is the sweater-like cozy material used on the Xbox Fern called a Digital Knit. This is by far my favourite feature on the Xbox Fern.
The lumbar support on the Very is quite different from that on the Fern with the lumber support on the Fern feeling a little more aggressive which I prefer because it feels a lot firmer.
Features Underneath The Chair:
Both Fern and Very chairs offer extensive customization to cater to any sitting preferences. Whether to recline or adjust the seating depth these chairs have everything needed.
Underneath the Xbox Very, we get a total of four controls; to adjust the tilt tension, raise and lower the height of the chair, adjust the firmness of the back-tilt recline,  and finally adjust the seating depth.
And on either of the Fern chairs, there's a bit more. In total there are five controllers underneath the chairs; to adjust the tilt tension, a back lock (on the fern there are 5 stops, each controlling how far you can recline), a lever to raise and lower the chair, another to adjust the seating depth and finally the last one controls forward and backward tilt to help adjust your sitting posture.
The Seatpad and 4D Arms
Expect comfort with soft leather seat pads and customizable armrests. However, the leather on Fern models can get warm during prolonged use. Soft seat pads and customisable armrests ensure hours of comfortable gaming.
Price: An Investment, in quality
These high-end chairs come with a premium price tag, reflecting their top-of-the-line quality. With prices ranging from $999 to $1599, they are an investment in your gaming experience.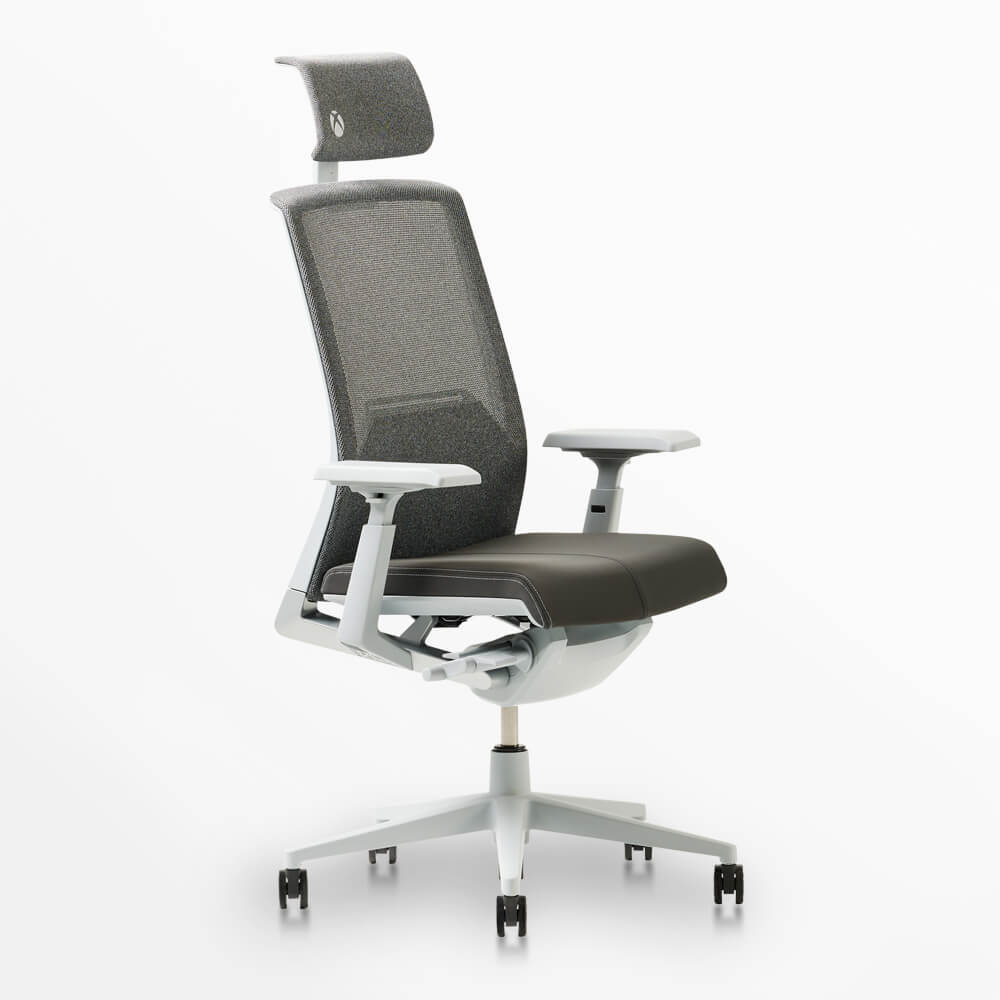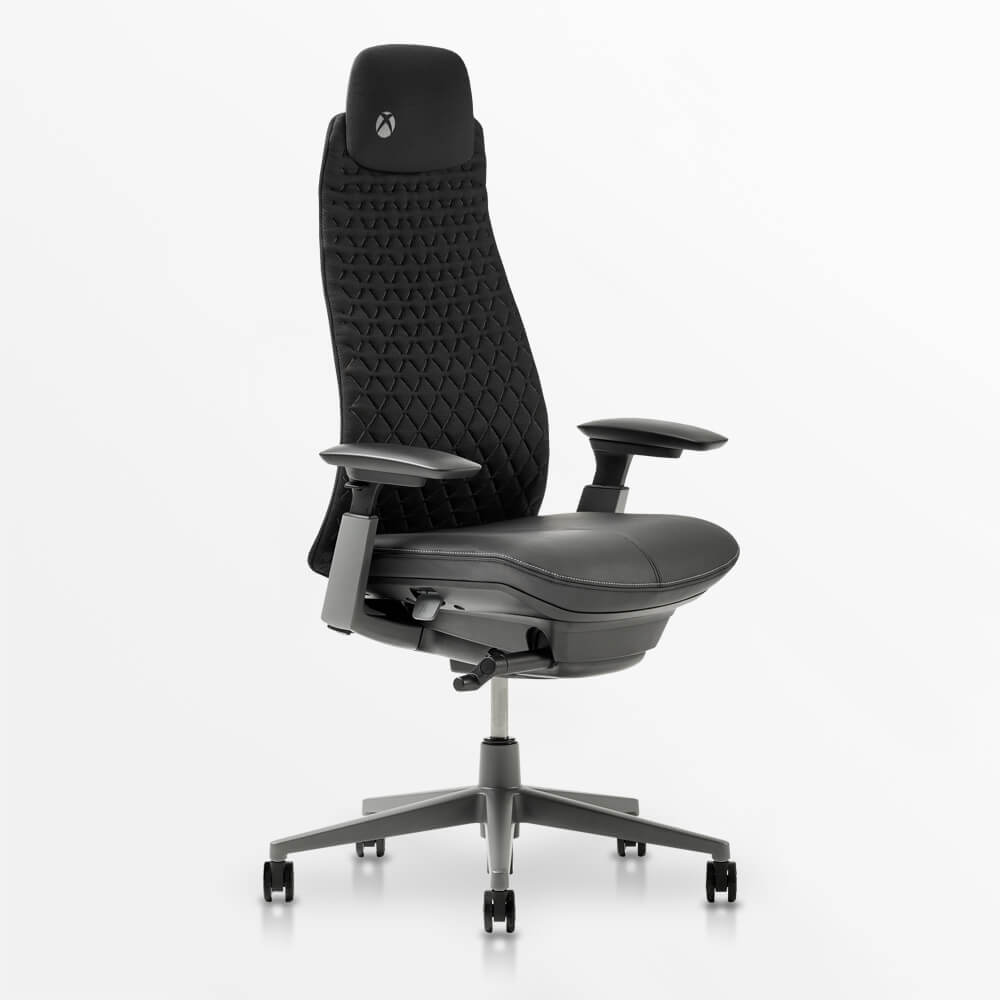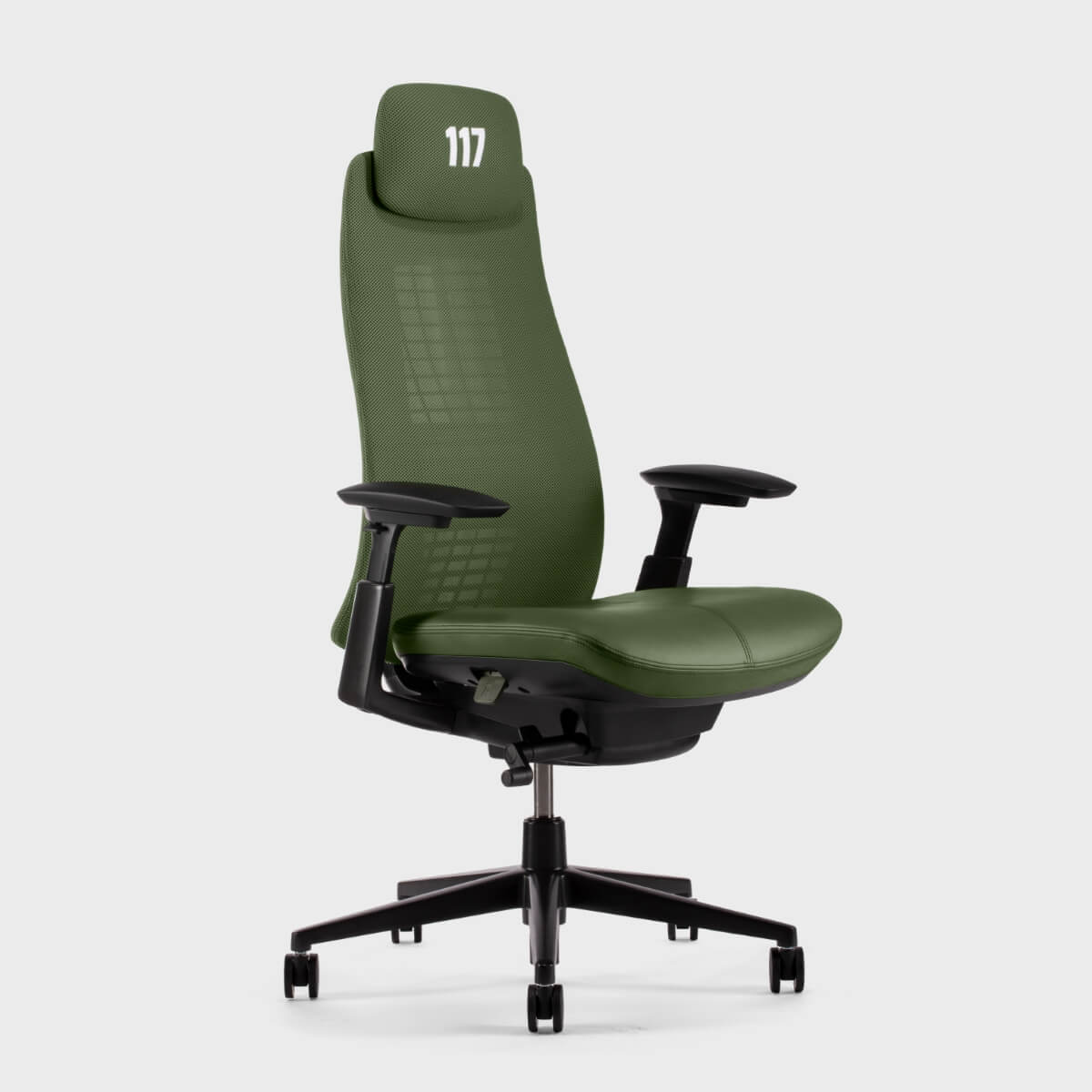 My Opinion: A Gamers Dream Come True
Haworth's premium chairs are a winning combination of style, comfort, and functionality. The Fern series, with its unique lumbar support, particularly stands out as a worthwhile investment for any serious gamer.